CRM and marketing services
Supercharge your team with services from 2175 Group. We work with companies of all sizes and offer flexible contracts and fixed monthly costs based on what you need.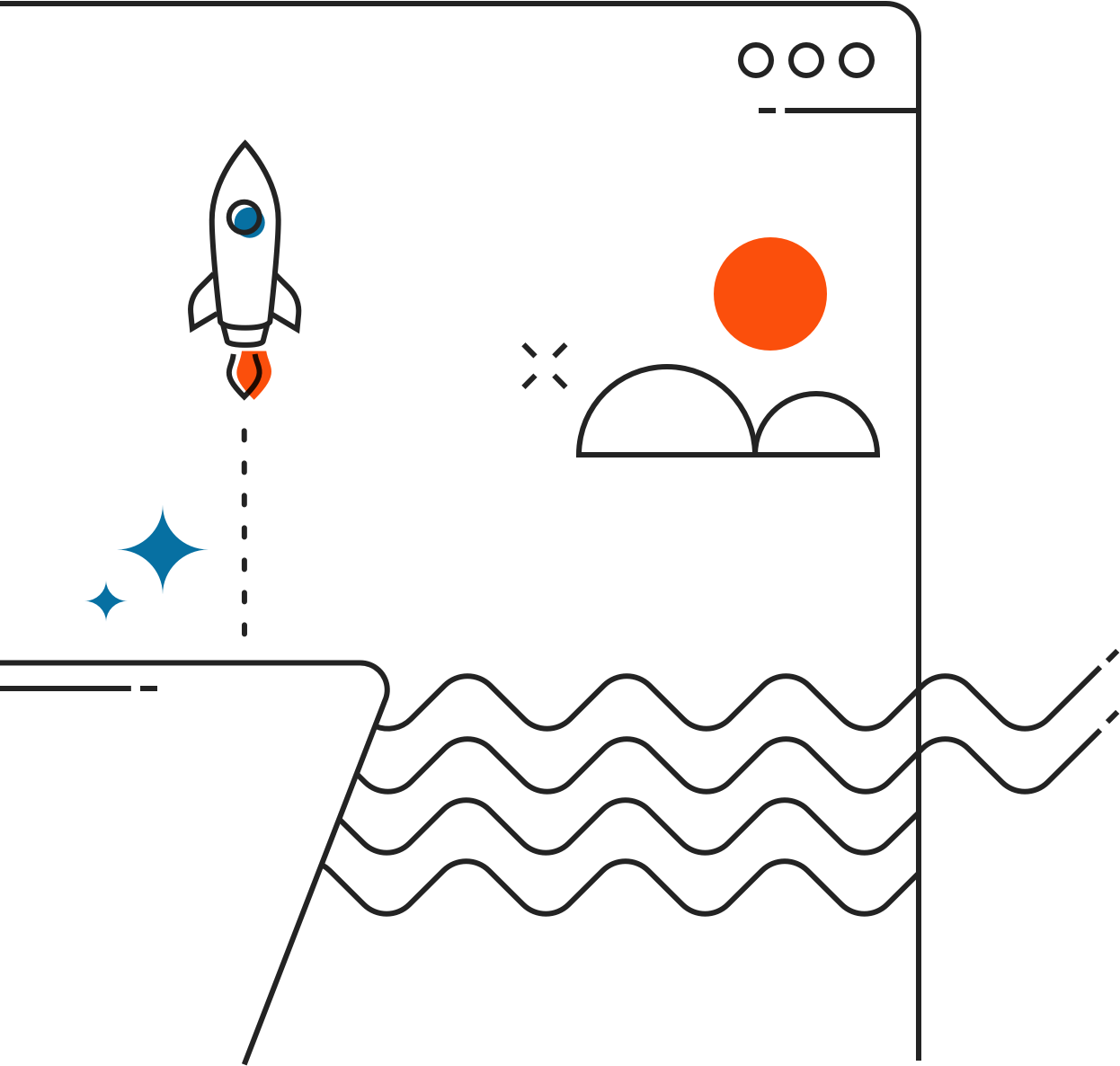 What we do for our clients
HubSpot implementation and ongoing management
We work with you to get your HubSpot portal set up and configured to match your business processes, including integrating HubSpot with your existing tools, building templates, and training your team.
Strategy consulting and advisory
We work with you to create your inbound marketing strategy, establish a timeline for what's needed when, and build out the dashboards and reports to ensure you're meeting or exceeding your goals.
Outsourced marketing, sales, and revenue operations
Need a new landing page or email? Need tweaks to a workflow? We set our clients up with a dedicated Asana project and Slack channel so ad-hoc requests are tackled almost instantly.
Our clients love working with us
We've been called a lot of names—lifesavers, marketing powerhouses, and all stars—for the work that we do. With a 100% 5-star track record, we're quickly becoming one of HubSpot's go-to partners for managed services. Don't just take our word for it. Read the reviews directly from our clients.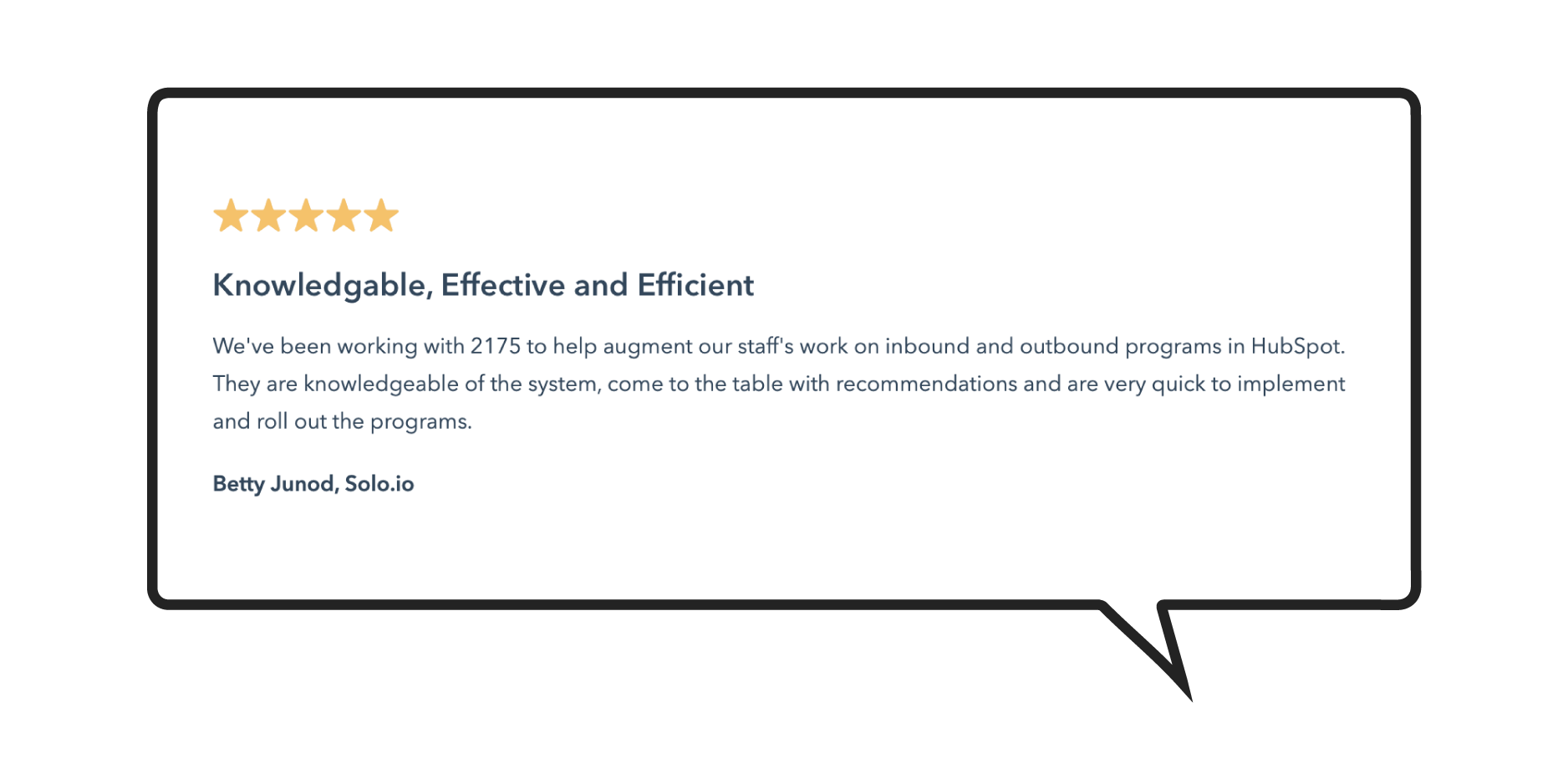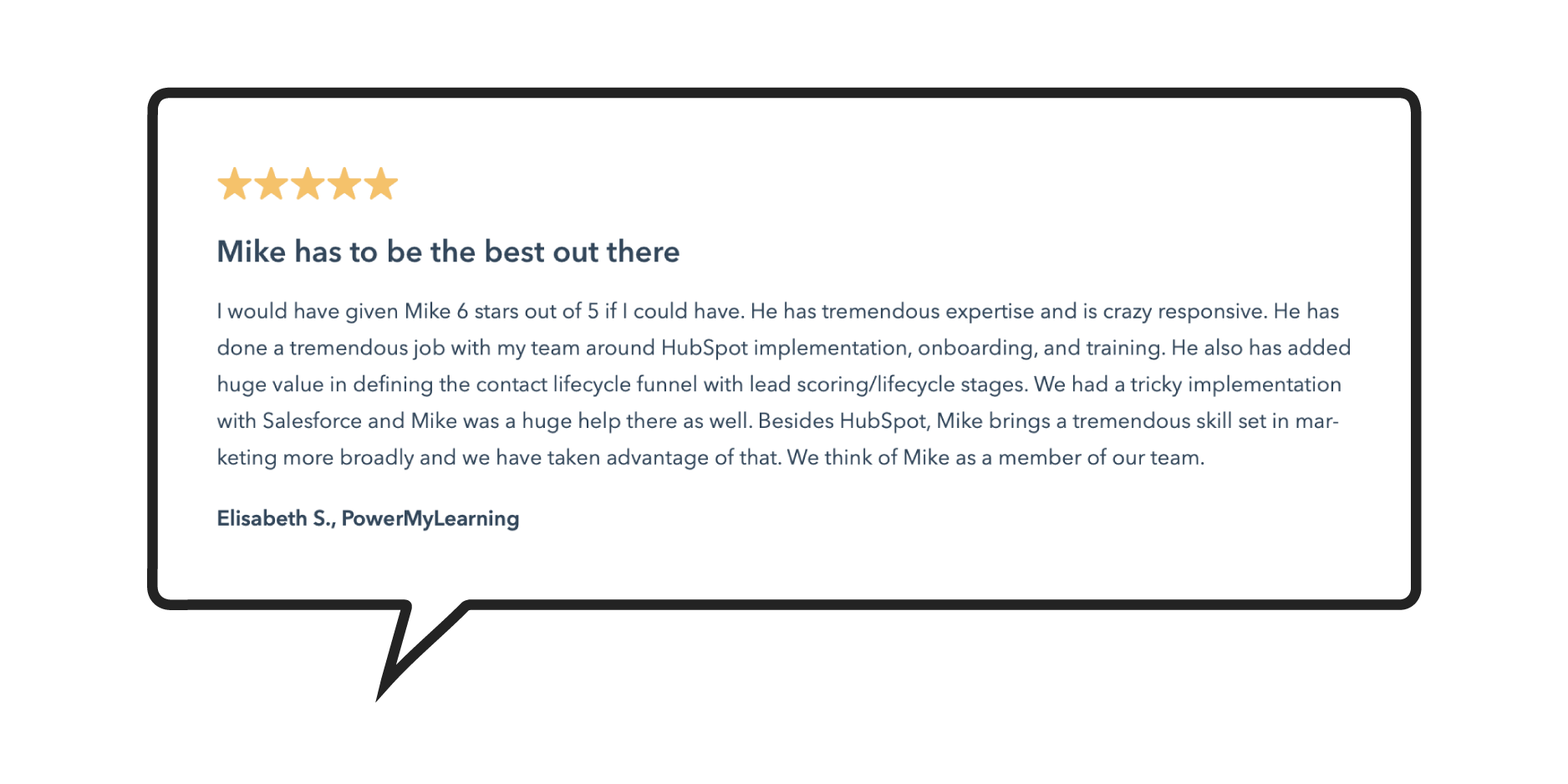 Flexible, customized services to meet your needs
You've got specific goals—building out your marketing engine, driving more web traffic, getting more qualified leads for your sales team—and we're here to help you meet them. We customize our services to fit what you're looking for and price them as a flat monthly subscription. Get in touch with us to get a quote.
Flat monthly rate
Our monthly retainer includes all of the services needed to meet your marketing goals, project management, and 24x7 access to our team via Slack and email.
Long- and short-term options
Whether you're looking for a one-time project or ongoing marketing support, we can make it work.
Additional services
In addition to CRM and marketing services, we also provide design and development services—from illustration and graphics to building or maintaining your website.